Ms. Z approached Rhode Island Legal Services less than a week before a foreclosure sale date. She was a hard-working CNA, who worked two jobs to support her family. After losing one of her jobs, she fell behind on the mortgage. By the time she found full-time employment again, she had already fallen so far behind on her mortgage that the mortgage company refused to accept payments. With our help, this client filed in bankruptcy court to stop the foreclosure sale. RILS' attorneys negotiated a modification of her mortgage through the court's loss mitigation program. The modification brought her loan current, saved the home from foreclosure, and lowered her monthly payments by more than 300 dollars.
Ms. Z
Problem Area: Safe Affordable Housing
Ms. S. filed a restraining order in April against the father of her youngest child. In her affidavit, Ms. S. alleged various incidents of serious physical, sexual, verbal and emotional abuse. In court, Ms. S.'s attorney determined that Ms. S. was very apprehensive about testifying in Court and requested a continuance to further prepare Ms. S. to present testimony.

A contested hearing at which Ms. S. testified, resulted in the awarding of a three year order and supervised visitation for the Defendant. In addition, the Defendant was ordered to undergo a mental health evaluation and weekly drug and alcohol screens.

Through this process, Ms. S. has gained confidence and a sense of peace. Ms. S. has told her attorney that she could not have gotten through this process without her and would have dismissed the restraining order on the first court date if she was not represented by RILS.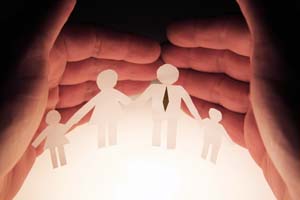 Ms. S
Problem Area: Family Safety
Student B., a high school student at a local school district, alleged discrimination under Section 504 of the Rehabilitation Act of 1973. RILS filed a complaint with the Office of Civil Rights on his behalf. After a full investigation, it was determined that the District had failed to comply with Section 504 by not providing further evaluation of the student and not advising his parents of their rights in the process and of their right to appeal decisions with which they might disagree.

The Office of Civil Rights recently closed its four year monitoring period of the District as they determined that the District had changed its policies and trained its staff regarding their legal obligations to their students. Full compliance with the law has been achieved.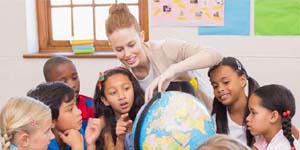 Student B
Problem Area: Quality Education
Ms. B. sought representation regarding a petition that caused her daughter to be removed from her due to mental health issues and alleged neglect of her child. Over the years, mother turned her life around. With the assistance of her counsel, mother requested, and was awarded, services to reunify with her daughter. Her mental health stabilized and she was able to incorporate the services needed to support reunification with her daughter. The child was reunified and the DCYF case was subsequently closed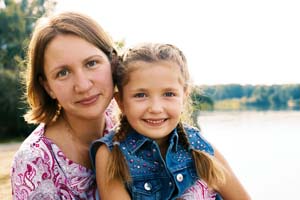 Ms. B
Problem Area: Family Preservation
Ms. J., an elderly woman living on Social Security used direct deposit for many years without a problem. Unfortunately, an imposter applied online for a Direct Express card in her name, and arranged to have Ms. J's monthly SS put on the card stopping her direct deposit. The card was mailed to an out of state address.

She immediately notified Direct Express of the fraud and demanded that the card be cancelled (it was, but the imposter had already withdrawn most of that month's money).

She contacted RILS, which arranged through Social Security Administration to have auto enrollment blocked, to prevent this from happening again. The stolen funds were refunded by the Social Security Administration.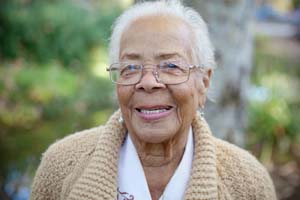 Ms. J
Problem Area: Income Maintenance and Food
Mr. J., an elder Vietnam Veteran, qualified for a Medicaid "home and community based" waiver due to the severity of his numerous physical and mental conditions. This benefit provides recipients who would otherwise need nursing-home level care with in-home services they need to stay in their own homes.

After several years receiving roughly the same monthly budget (based on annual social worker assessments rating his need for assistance as "extensive" or "total" in many daily living activities), he received a notice reducing his budget by more than 30%. The reduction was based on a recent assessment in which (unlike all the earlier social workers), the new social worker assessed his need for assistance as only "minimal" or "moderate", no longer extensive or total.

His family thought the drastic reduction put him at risk of re-institutionalization; they appealed and contacted RILS. The Public Benefits Group represented him at an agency hearing. Because his medical conditions are, by their nature, permanent and highly unlikely to improve, we disputed the contention that his needs had decreased, and argued that the burden was on the agency to produce evidence of medical improvement. We contended that the notice lacked all the elements required by Federal Medicaid regulations, and was thus inadequate. The hearing officer agreed, and issued a decision ordering that his full budget be restored until a new full team assessment is done, including evidence of medical improvement, and the agency issues a new, adequate notice.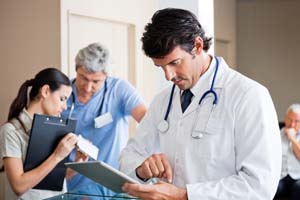 Mr. J
Problem Area: Affordable Health Care
Mr. S. came to RILS in January 2013. He was in jeopardy of incarceration due to his failure to pay his child support as ordered by the Family Court. For many years he with substance abuse issues entering various treatment programs over several years. His ongoing struggles caused him to miss court dates and to have bench warrants issued for him.

With representation from the Responsible Parent Project staff, he presented evidence of his dates of hospitalizations we were able to have his body attachments vacated and avoiding jail time.

Mr. S. has now been successful in addressing his issues, has obtained gainful employment and has paid down the amount of back child support that he owes in this case. His weekly payment has been reduced to an amount he can pay on a regular basis and the motions pending against him have been passed.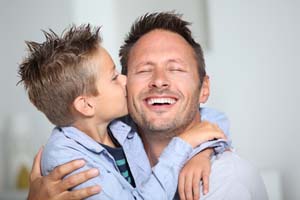 Mr. S
Problem Area: Responsible Parent Project
Mr. M., a senior citizen sold his home and placed the profits of $30,000 into an annuity. The sale was reported on his 2011 income tax return. He and his wife had no other savings. In 2012 his wife became ill and he needed a lump sum to pay for her care. He took all of the money out of the annuity. The distribution was not taxable income. However the financial management company mischaracterized the withdrawal as taxable. As a result Mr. Jones received a notice that he owed the IRS $3000 in additional taxes. He paid the bill with the money that was left after he paid for his wife's medical care. Mr. Jones did not understand why he owed taxes to the IRS. He consulted with the LITC. The clinic director agreed that the distribution should not have been characterized as taxable income. She was able to get the financial company to issue a corrected 1099-MISC form to the IRS and assisted Mr. Jones in making a refund claim. The additional taxes were abated. He received all of the money he paid back plus interest.
Mr. M
Problem Area: Low Income Taxpayer Clinic
Mr. V., an unemployed veteran was denied entrance into a job training program due to his minor criminal record. An Employment Opportunity Legal Corp Fellow represented Mr. V. before the Rhode Island District Court and filed a motion to expunge his criminal record.

The motion was successful and he no longer has a criminal record. He completed the training program and is now gainfully employed.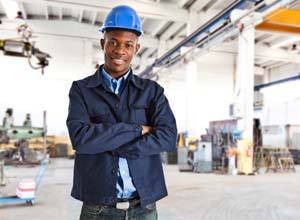 Mr. V
Problem Area: Employment Opportunity Legal Corps